Form an LLC in Colorado With These 5 Simple Steps.
1. Name your Colorado LLC.
2. Choose a Resident Agent in Colorado.
3. File the Colorado Articles of Organization.
4. Create an Operating Agreement.
5. Obtain an EIN.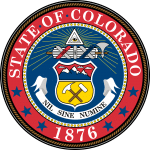 IRS guidelines allow each state to set its regulations in terms of forming a Limited Liability Company (LLC). If you are considering establishing an LLC, the first thing you should do is check on the regulations about your state.
Want to create a Limited Liability Company in Colorado? We've made things easy for you with this 5 step guide on how to form an LLC in Colorado.
Colorado Secretary of State
Mailing address:
Colorado Business Organizations
1700 Broadway
Suite 200
Denver, CO 80290
Colorado Secretary of State
Colorado Business Organizations
303-894-2200
8:00 am to 5:00 pm, M-F
---
Form An LLC In Colorado
Step 1. Naming Your Colorado LLC
When you're choosing a name for your company, ideally, you want one that is unique, is pertinent to your business, and does not infringe on another business's name. You can run a quick and easy check of your company's name by using the Colorado Secretary of State's business entity database.
It will cost you only $25 to register your new company name. There is also a reservation service available, whereby you can reserve the name for up to 120 days using the Statement of Reservation of Name form available from the website.
Colorado state law stipulates that the name of your company must end with the letters LLC or the words 'Limited Liability Company' so that people dealing with your company are aware of the limitations of your liability.
Step 2. Your Registered Agent
The function of a registered agent in the state of Colorado is for them to be willing to physically accept any legal paperwork on your company's behalf in the event of a lawsuit against your company. This is a requirement under Colorado state law.
Your registered agent does not have to be a business; it can be an individual resident of Colorado or any organization authorized to conduct business in Colorado. Your registered agent must have a physical postal address within the state of Colorado.
Step 3. Filing Articles of Organization
Official registration of an LLC in Colorado requires the filing of Articles of Organization with the Secretary of State's office. This can be completed online for $50 at the Colorado Secretary of State's website.
To complete online filing, you need the following information:
Name and address of your LLC.
Name and address of your company's registered agent.
Name and address of the person filing your paperwork.
If your LLC is to be member-managed or manager-managed.
Step 4. Operating Agreement
This stage is optional. However, you may choose to prepare an operating agreement to outline your LLC's ownership and operational procedures. This will provide you with guidelines for the day-to-day running and routine operations of your business. So, although it is not needed by law, it can help you achieve your company's success.
Step 5. EIN and Tax Requirements
Unless your company is a single-member LLC with no employees, the IRS requires it to have an EIN (Employer Identification Number). This is a straightforward procedure and can be applied for online at the IRS's website.
There is a possibility that your LLC will be required to have the Colorado Department of Revenue registration. This requirement is dependent on the type of taxes, your company intends to collect, and if you have any employees or not.
If your business is selling physical products, you will need to obtain a seller's permit, which enables you to collect sales tax. If you have employees, you will also need to register for Unemployment Insurance Tax and a Withholding Payroll Tax Account for the state of Colorado.
Other Considerations. Foreign LLC Formation and Business Licenses
LLCs From Outside Colorado (Foreign LLC)
If your LLC is from outside the state of Colorado, and you want to do business within the state, you are required to complete all of the steps outlined above. The form that you are required to complete is the main difference; if your company is a foreign LLC, you will need to complete a Statement of Foreign Entity Authority.
This paperwork can be filed for a fee of $100 either online at the Colorado Secretary of State's website or by post. As soon as you have fulfilled this and the other requirements, as above, your LLC will be able to operate.
Business Licenses
Depending on your type of business and the location of your business premises, your company may require additional local, state, or federal licenses. To find out what, if any, licenses you may need to apply for, you can search the Division of Professions and Occupations website.
Various business licenses are issued at different levels of government, so ensure that you do adequate research to ensure your company is correctly licensed. There are professionals available to do this for you should you require them.
---
Disclaimer – This website does not provide tax or legal advice. It is for general informational purposes only. The business formation services mentioned on our website are Document Filing Services and CANNOT provide you with legal or financial advice.  If you need legal or tax advice,  please consult with a competent attorney and/or accountant. Features, pricing, and service options on our website are subject to change without notice.